The Catskills have an incredible reputation as a gorgeous retreat for many of New York's residents, from elite professionals and celebrities to working families and nature lovers who flock to the quiet region as a way to escape the daily stresses of more urban, fast-paced areas.

If you want a place to truly get away from it all, connect with the beauty of New York's natural scenery, and experience luxury, resort-style living with a heaping of small-town charm, there are few better places to buy a home.

Imagine escaping to the serene, idyllic landscape with your family to make memories on your summer vacation or enjoying long hikes through autumnal forests followed by cozy nights next to the fire. No matter what you might be looking for, your Catskills residence will quickly become your favorite place to spend time in any season.

With an array of great communities and home styles to choose from, the market in this beautiful region presents you with plenty of options to explore. But once you've found the perfect home that meets all of your family's needs, offers stunning views, and sits in just the right location— how can you make it even better?

We've collected some of the best upgrades and renovations you should consider for your Catskills home, from luxury overhauls that will radically change your indoor and outdoor spaces to simple tweaks that can make a world of difference.

Read on to discover how you can make your dream getaway even better!
Bring the Outdoors In
It's undeniable that one of the greatest things about the Catskills is the beautiful woods and natural settings that surround its small communities. If you're in the midst of such incredible scenery, why not make the most of it inside your home as well?

Any Catskills home would be greatly improved by the addition of large, energy-efficient windows that give you the clearest possible view of the beauty around you. More than simply looking outside, however, buyers are increasingly interested in creating indoor-outdoor spaces that flow seamlessly together.

Modern sliding and folding door systems that allow for indoor spaces to flow onto your deck or patio with ease provide tons of incredible entertainment options, from summer barbecues with family to elegant dinner parties under the stars.

Thanks to the untarnished natural setting where many Catskills homes reside, the simplicity of creating indoor/outdoor connected spaces is one of the easiest ways to enhance your home.
Consider an Outdoor Cooking Space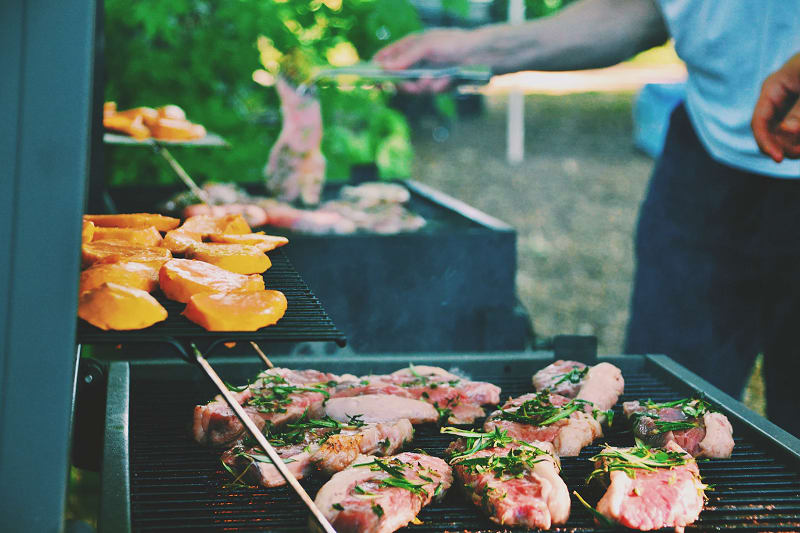 Preparing meals for your gatherings on gorgeous New York days is even more enjoyable when you can do it without ever having to leave the beauty of your backyard.

While many may think that a high-end, built-in grill is more than enough for your outdoor cooking needs, there are far more options to explore. More and more homeowners are beginning to see the value of putting kitchen features outdoors to make entertaining in the summer months more seamless and fun.

These additions can be as simple as a sink to make washing up even easier, an ice machine at the ready for drinks, a fridge to store beverages and snacks within convenient reach, and a bar or counter space to entertain and socialize while you cook.

This kind of simple outdoor cooking space means that guests won't have to choose between helping in the kitchen or relaxing outside—instead, they can do both!
Enjoy Bonfires Every Night
There's nothing quite like a cool summer night in the Catskills. One of the best ways to maximize your home's outdoor living space and enjoy the weather is to install a fire pit with plenty of seating.

There are many great ways to incorporate a firepit into your space—you can create a full conversation pit with built-in, cozy furniture, explore gorgeous masonry options to make your patio and firepit feature flow seamlessly together, and decide between traditional and gas systems to find which one best meets your needs.

Firepits are a great way to bring people together to converse late into the night over drinks and dessert and can make an excellent outdoor living space throughout the seasons.
Keep Warm (or Cool!) Indoors
Aside from investing in the latest, energy-efficient windows, insulation, and HVAC systems, there are a variety of new, emerging technologies to help keep your new home feeling exactly the way you like it year-round.

When you're enjoying hot summer days in the picturesque Catskills, smart home features that collect data and automatically adjust to your needs, like the increasingly popular Sensibo system, can make your home more consistently cool and comfortable without also generating a high energy bill.

Alternately, keeping your home warm and comfortable during the winter is essential to making it a true retreat. You could opt for a traditional fireplace to get that one-of-a-kind homey feel or choose a gas option that requires less mess and maintenance. You can also consider more contemporary options, like heated floors that bring an unbeatable sense of coziness to any space.
Take Advantage of Your Surroundings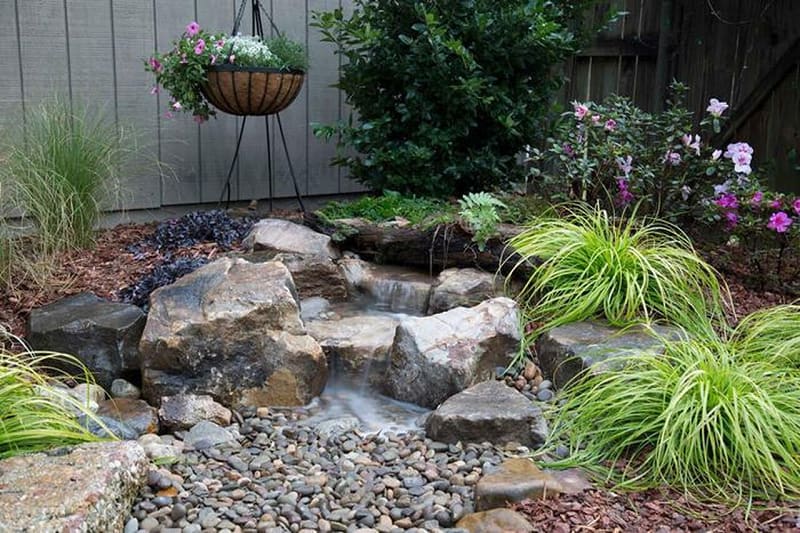 Credit: Lifetime Lighting Systems
Landscaping is often not considered to be one of the most important priorities for homeowners, but that undercuts how incredibly impactful the careful design of your landscaping can be.

Aside from being an important part of the first impression that visitors and guests will have of your home, the landscaping and greenery that surrounds your Catskills escape can help seamlessly bring together the style of your home and its gorgeous surroundings.

Water features like ponds and fountains can bring a regal, luxurious feel to the grounds, as can well-manicured trees and shrubs selected to thrive in the region. Many homeowners are also increasingly turning to landscaping that enhances natural beauty through the use of native plants that encourage healthy, sustainable water use while helping local wildlife thrive.
Get the Best in Entertainment
Why spend time and money going to the theater when your friends and family can enjoy a breathtaking moviegoing experience right at home? Home theaters are more popular now than ever before, replicating all the best of a traditional theater setting with even greater options for luxury and customization. From top-of-the-line projectors to immersive, 360 surround sound systems, there are a wide variety of options to meet all of your entertainment needs. To take it above and beyond, invest in theater-style seats with heating and massage options, floor lighting, and even a popcorn maker!

Want to have that great entertainment experience, but under the stars instead of inside your home? Backyard theaters are an incredible option. Make use of the large plots and private setting of many Catskills homes to their fullest by turning your green space into a relaxing and fun entertainment center with just a few pieces of equipment. Whether you want to use something as simple as a sheet and a portable projector or have weather-proof tech installed, there are tons of ways to meet your needs. String lights, blankets, comfy outdoor pillows, and plenty of refreshments will turn your backyard into a picturesque hideaway for you and your guests.

Some other great entertainment/tech upgrades for your Catskills home include full-house sound systems that offer crisp, seamless audio for listening to all your favorite music, a 4K TV to enjoy shows and movies at the absolute best quality, or even a virtual reality console for family fun and gaming.
Create a Resort-Style Pool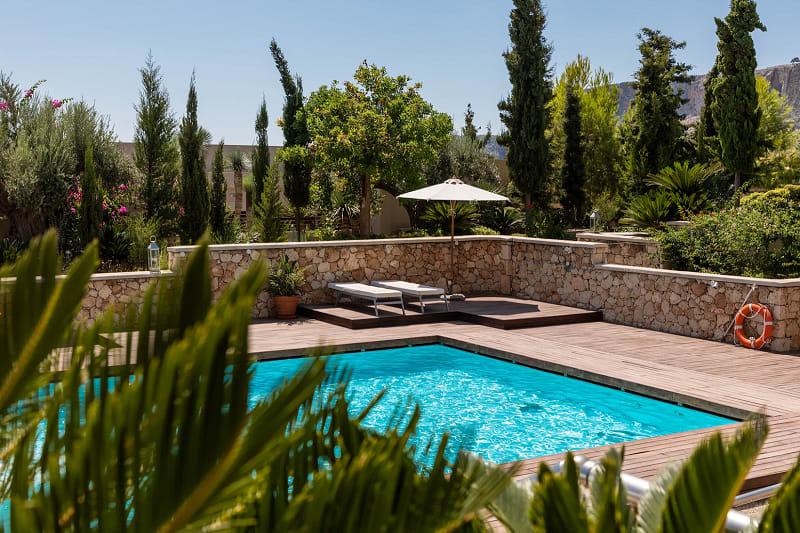 If you're going to spend summers at your Catskills retreat, there's no better way to beat the heat and entertain friends than with a relaxing, spa-style pool.

Lately, pools have gained a somewhat unfair reputation as a costly and labor-intensive addition that can't be used year-round, but modern innovations have vastly improved the installation, maintenance, and functionality of pools.

For example, a heated pool can remain open far longer than a typical pool, letting you enjoy a swim for exercise or relaxation across the seasons—and automatic heating systems designed to operate in even the coldest months are much more common now. Pool enclosures can also help maintain the temperature and privacy of your pool.

Water features, hot tubs, and more also make great additions to any pool to help incorporate it into the natural setting and make it functional year-long.
Interested in Buying or Selling a Catskills Home?
Ready to buy or sell a home in one of the many great towns in the Catskills? Joseph Satto and the Fresh Air Realty team are expert Upstate New York realtors that specialize in Catskills homes for sale from Kingston to Woodstock and beyond. With an in-depth knowledge of the region's market and the skills you need to land the perfect home, there's no one better to guide you through the home buying process from start to finish. Get in touch with Fresh Air Realty today and find the vacation home or year-round retreat you've always dreamed of.