Buyers continue to flock upstate. Over the last two years, both Catskills real estate and Hudson Valley real estate have seen an enormous surge in traffic and interest. People previously tied to their places of employment and New York City apartments now have some work from home flexibility and many are choosing to capitalize on that newfound freedom.
As expected, city buyers have an elevated sense of taste and style as well as specific aspects which they envision in a second home upstate. If you're thinking about selling upstate ny real estate, below is a list of some of the most common elements city-dwellers are looking for when they purchase an upstate home.
Natural light.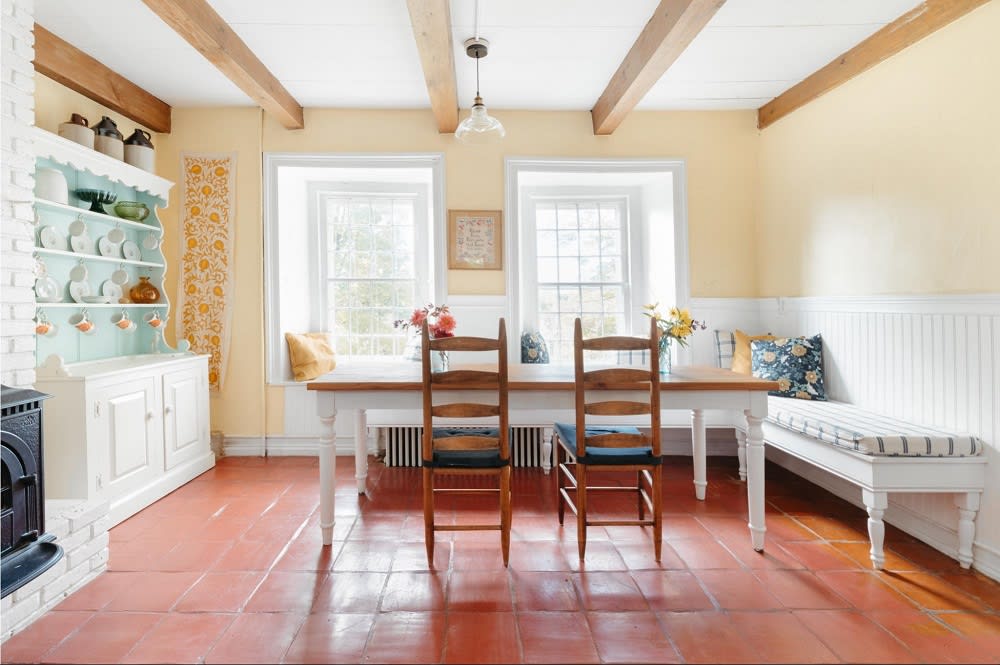 One of the most common requests we hear from buyers is that they want the space to feel 'light and airy'. To the extent you have unfettered, unobstructed natural light, you should absolutely highlight this feature. Removing curtains/blinds, really any window covering, is something we consider standard practice when we style a home for sale. Most people living in the city don't have great access to natural light due to the nature of city living; buildings pushed together in close proximity to one another. This is why when buyers are looking for upstate NY real estate, they crave as much natural light as possible.
If you don't want to remove window coverings in your Catskills real estate, make sure the coverings coverings are light, bright, and always open. With respect to overhead lighting or lamps, consider using
daylight bulbs
. If you have anything blocking sunlight, such as an old awning or pergola, consider removing or adjusting it to allow more light to permeate the space.
Indoor Space.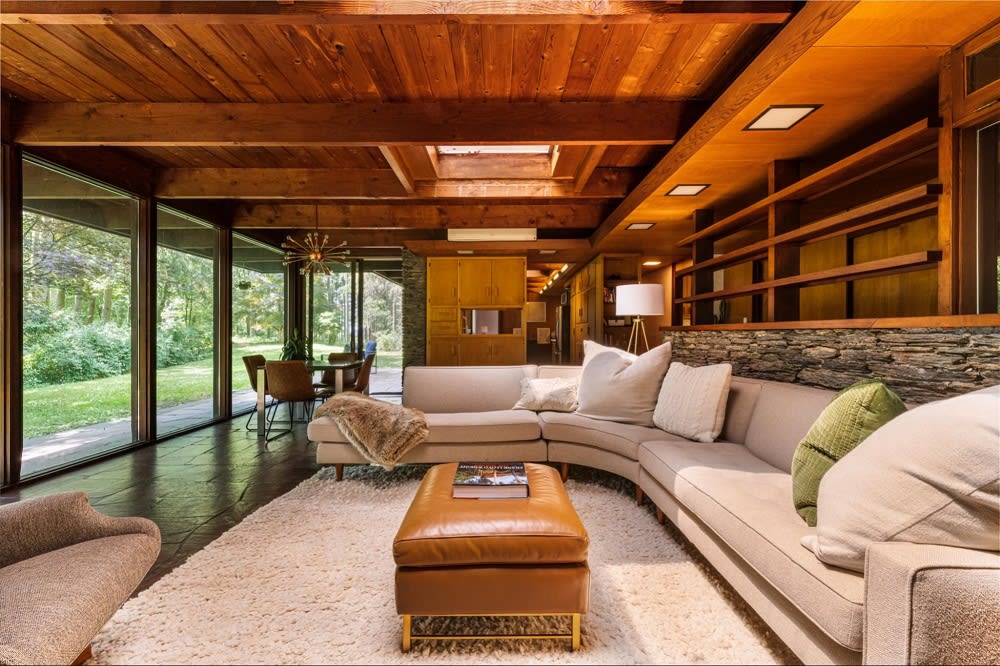 While staring up into space is something that many Catskills real estate homeowners do on a very regular basis, the physical version of space is one of the main requirements city buyers are looking for when searching for an ideal piece of upstate NY real estate. The
average one-bedroom apartment
in New York City is less than 800 square feet, and the average two-bedroom is less than 1,500 square feet. Kitchens are often small and cramped, and layouts are awkward, even in luxury listings.
When staging Catskills real estate for sale or figuring out what buyers want, space is an important factor. Clean and compact furniture that highlights the square footage and lets the space breathe is essential. Don't add anything large, bulky, or unnecessary to take away from how much open space there actually is. Light, bright wall colors also help make a room feel larger. Don't forget about closets, too — a city buyer is nearly always looking for a bigger, better closet.
Outdoor Space.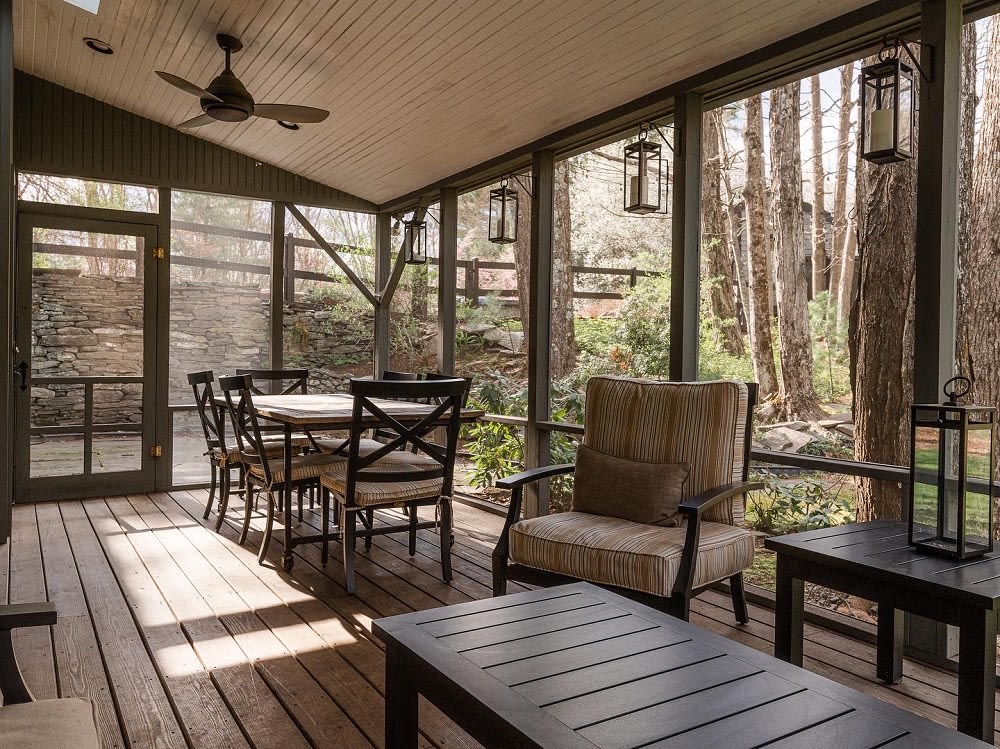 Another thing city dwellers lack is green, outdoor space. We've never met a city-based buyer that doesn't ask about outdoor living space. Even well-heeled city dwellers that can afford a Brooklyn brownstone typically get a small and claustrophobic patch of land that is inevitably subject to noisy neighbors and street sounds. And while we all know the value of the parks, the fact is that many people just want outdoor space to call their own. Catskills real estate has an abundance of this outdoor space so if you have it, it's important to put it front and center.
If your upstate NY real estate has green space, be sure to maintain it and enhance certain elements of it prior to bringing your home to the market. Almost all of the buyers with whom we work want either a deck, porch or patio where they can spend more time outdoors in their slice of Catskills real estate. Staging an outdoor area with lounge chairs and a sofa as well as a dining table and chairs is critical to helping these buyers envision evenings spent in their own backyard with friends and family. A fire pit is also something that buyers seek when looking for the perfect piece of upstate NY real estate.
Defined Living Area.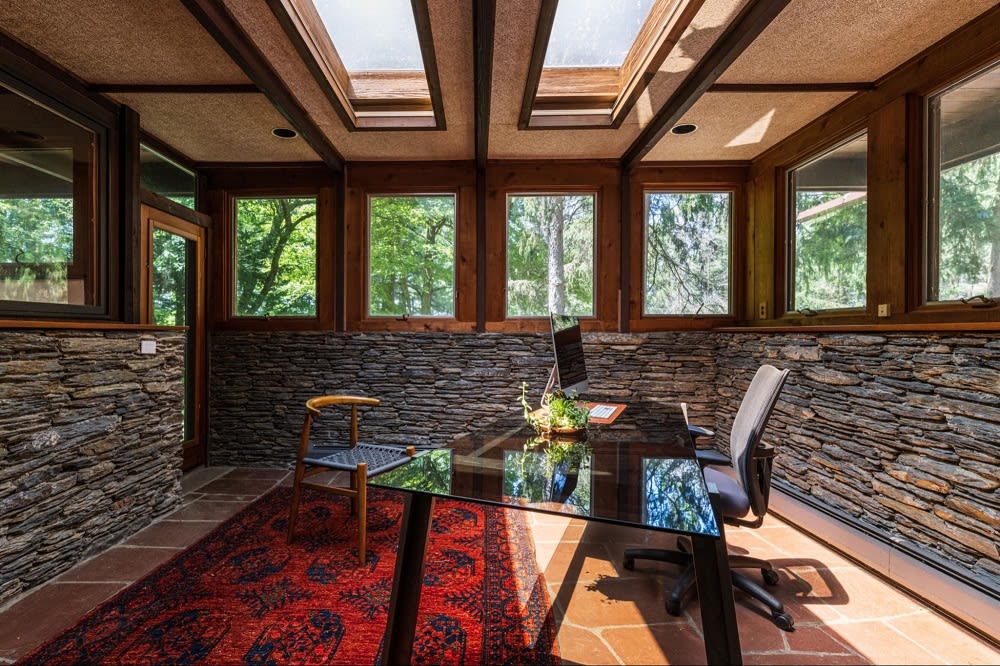 While many city dwellers like open floor plans, upstate NY real estate buyers are also looking for areas of separation in their living spaces. With the ability to
work remotely
comes the need for defined work spaces. A home that offers both of these aspects will appeal to these city-based buyers.
So, if you're staging Catskills real estate for sale, make sure to set up a separate and defined space for a home office. This will help prospective buyers envision a place where they can participate in both video and traditional calls and work in a quiet environment. In addition to a home office, buyers are also looking for a space to exercise so setting up a room with some equipment (e.g. a treadmill or stationary bike) will also help these buyers understand what the space can be.
Turnkey vs. Project Homes.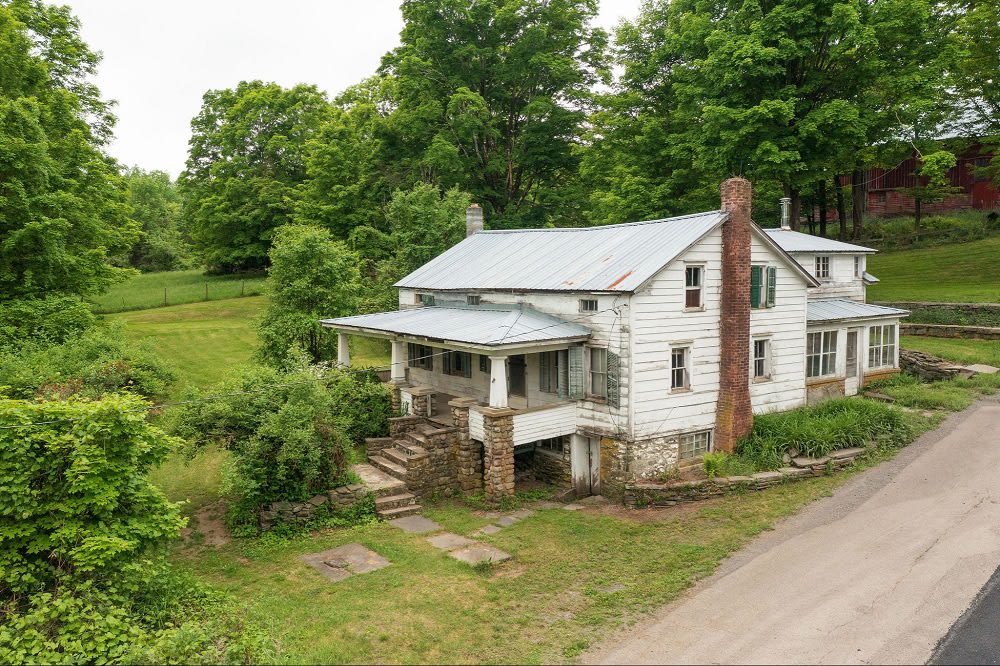 Conventional wisdom suggests that most city dwellers want a turnkey home where they can simply plop down some personal belongings and effects and start enjoying their slice of Catskills real estate. However, in this still competitive market, there are plenty of buyers of upstate NY real estate that either don't mind a project or want the opportunity to stamp their one design aesthetic on a property that
needs some work
. Good location and good bones can trump a move-in ready home that is in a poor location (e.g. close to a main road, next to noisy neighbors, etc.).
If you're considering selling Catskills real estate that needs some work, it's a good idea to speak with us to get a sense of what you might need to do or what a city dweller may tolerate and how this impacts your ability to sell. Some things are deal breakers while others won't scare away potential buyers.
Ready to sell?
If you are considering listing your Catskills real estate for sale and trying to figure out how to appeal to a city buyer, or you're
looking
at upstate NY real estate from your current cramped New York City apartment, reach out to
Joseph Satto
today.
Joseph specializes in luxury upstate NY real estate and understands the intense and competitive market. Joseph practiced law at one of the most prominent law firms in NYC and the advice and guidance from him is simply unmatched among others that work in Catskills real estate. In addition, he also brings a unique perspective to the entire selling and buying process. Take a look at his Google reviews. If you decide you want to sell your upstate NY real estate or kick-start your Catskills real estate journey, there is no one better or more qualified.

*Header photo courtesy of Fresh Air Realty