If you're making the move from the city to the upstate area, whether the Hudson Valley or the Catskills, the pace of life and conveniences will differ significantly from what you may have been accustomed to while living in the city.

Below is a guide to give you some sense of what to expect if you decide to head north and relocate.
1. A small-town feel
The Catskills is comprised of four counties—Ulster, Greene, Delaware, and Sullivan—each with its own charm, benefits, and drawbacks. While there are many towns packed into each county, even the largest towns will feel pastoral compared to even modest-sized neighborhoods in NYC/Brooklyn. For instance, Kingston, the largest town in Ulster County, is home to roughly 23,000 people, and the population of Catskill, Greene County's biggest town, is just over 4,000. Whether you land in/around a 'big' town or one of the more charming classic towns, you'll likely get to know your neighbors fairly quickly.

Downtown areas in the Catskills can be aesthetically quirky, with coffee shops and retailers that tend toward the artsy and bohemian. Many are even home to modern-day general stores and town squares, creating that quintessential small-town feel. You may want to consider how important it is for you to live near creature comforts like upscale restaurants, big box stores, or coffee shops. While you can find your favorite commercial retailers in the Catskills, depending on the town you choose to move to, they may be harder to access.

Meeting people is fairly easy as many of the towns/communities host events or have de-facto gathering spots. Many towns host weekly farmers' markets; there are also seasonal events that draw larger responses. For instance, Kingston hosts Field + Supply, where local artisans/makers offer their goods. Delhi holds the Taste of the Catskills Festival, which is perfect for foodies who want to try some locally sourced goods prepared by a wide variety of vendors. Over in Narrowsburg, locals love the annual music and art street festival known as Riverfest, and East Durham pays tribute to residents' Irish heritage during Catskills Irish Arts Week. Music lovers typically head to Hunter's Mountain Jam or to Oak Hill's summertime Greyfox Bluegrass Festival.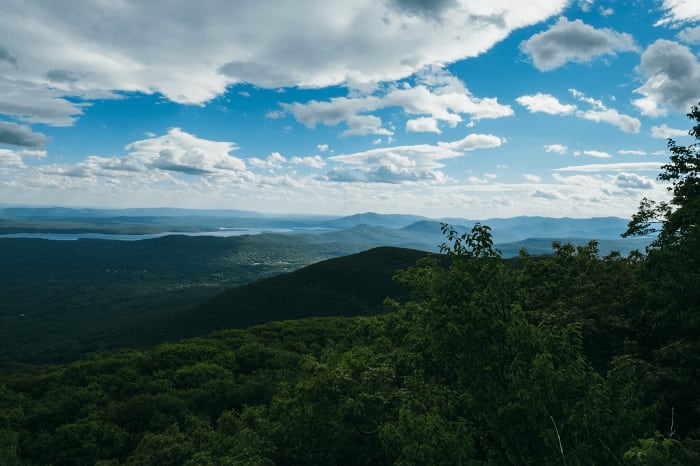 2. A focus on sustainability
For years, the Catskills have been popular with city dwellers who want to leave the hectic urban sprawl behind and reconnect with nature. The green acreage and mountain ranges of the Catskills serve as the perfect backdrop to connect with the natural world. It's a great place to grow plants, fruits, and vegetables, resulting in an abundance of farms and farmers' markets.

Want to pick your own fruit (including peaches, pears, or apples) or browse a pumpkin patch as you decorate for Halloween? Head over to Kelder's Farm in Kerhonkson, Westwind Orchard in Accord, Dressel Farm in New Paltz, to name but a few of the plethora of options. Of course, the roadsides are dotted with farm stands where you can stock up on seasonal, straight from the farm fruits and vegetables and various homemade products, which, at Whole Foods, would be three times the cost.

Sustainability is a way of life here in the Catskills. If you want to learn more about sustainable practices, consider taking a class as you acclimate to rural life. Root 'N Roost Farm in Livingston Manor offers lots of workshops that can teach you everything from growing mushrooms to planning a garden to preserving your food, including cheese and salsa-making.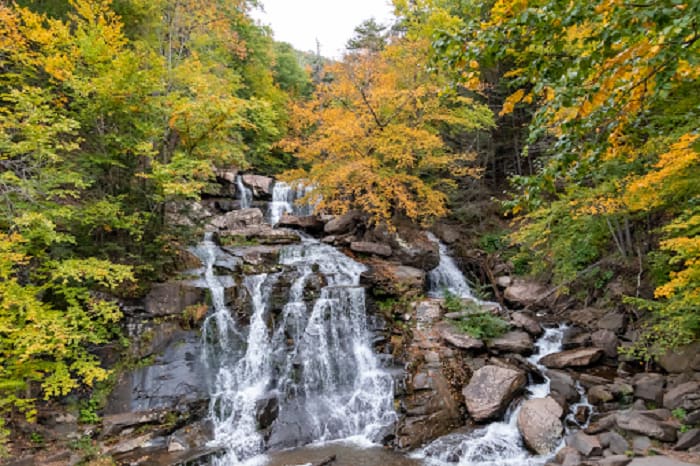 3. An artsy scene
Creative people have flocked to the Catskills for decades—after all, it was the Woodstock music festival's location! Some might argue that the hippies never left, giving the region a vibrant, artistic, and quirky feel that's endured for years. You can expect to meet lots of creative and open-minded types in the Catskills, and if you're an artist or musician yourself, you'll fit right in.

Want to catch some great performances? You'll want to check out Bethel Woods Center, the site of the 1969 Woodstock Festival, which today hosts musical performances and special events. You can learn more about the area's cultural legacy at the Woodstock Museum.

You're likely to meet like-minded individuals in the vibrant and avant-garde town of Rosendale, which features shops like the People's Cauldron, where you can purchase books and elixirs in the same spot. Brightly colored houses line the town's main street, and quirky thrift shops and coffee hangouts abound.
4. An immersion into nature
If this is your first time living in a rural area, you'll notice that bugs are plentiful along with all sorts of fascinating wildlife (e.g., hummingbirds, owls, bats, bears, deer, foxes, snakes, turtles, etc.). In many places in the Catskills, nature is in charge, and this plays an integral part of why people are drawn to this area.

The natural beauty of the Catskills is breathtaking, so make sure to get out there and live it up! The Catskill Scenic Trail, located in Delaware County, is the perfect place for a relaxing stroll or bike ride. There's also Swinging Bridge Reservoir, a magnificent 900-acre lake with 17 miles of shoreline. This is a great place for swimming, boating, and fishing.

While nearly all parts of the Catskills have some natural wonders to offer right in your own backyard, Greene County puts a particular focus on awesome outdoor activities. Here, you can go for an exhilarating zipline tour at Hunter Mountain, fish for trout on Greens Lake, or hike amidst the beautiful scenery at Kaaterskill Falls.
5. You don't have to go into the city for great restaurants
When you think of the Catskills, great nightlife probably doesn't come to mind. But with a bevy of acclaimed farm-to-table restaurants, some fun and trendy local breweries, and even some elegant wineries, there's plenty to do up here. We regularly give our clients a list of places to check out depending on which area they're going to explore.
Looking for farm-to-table options? The Catskills has pleny. Peekamoose Restaurant is considered to be one of the first region. Enjoy a charcuterie board packed with grass-fed beef pastrami, chicken liver pate, and whole grain mustard, or dig into the wood-grilled burger served with Adirondack cheddar, tomato, and balsamic onion jam on a brioche bun with fries on the side. Others include Westwind Orchard and Arrowood Brewery, both in Accord.
In Sullivan County, Narrowsburg restaurants can enjoy a fantastic meal of locally sourced American fare at The Heron. Positively reviewed by Harper's Bazaar and Zagat, this restaurant serves up both delicious brunch and tasty dinner entrees that will remind you of home, like the fried chicken sandwich and warm black bean and bacon soup. Another great fine dining experience can be found in the town of Windham's Bistro Brie and Bordeaux; as its name implies, this Zagat-rated restaurant serves incredible meals you'd expect to find at a high-end French bistro.

Spend a sunny Sunday morning at the Rosendale Cafe, which pours coffee for residents and visitors in the heart of artsy Rosendale. Pay a visit to the cutesy Peace Love & Cupcakes bakery located in—of course—Woodstock, or grab a pastry at Boiceville's Bread Alone Bakery.

If you're feeling nostalgic for your favorite bar, no need to worry - the Catskills are home to some stellar craft breweries, like Upward Brewing and Catskill Brewery in Livingston Manor, West Kill Brewery, located on a 127-acre family farm. Additionally, Ulster County is known for great wineries like Stoutridge Vineyard and Benmarl Winery at Slate Hill Vineyards.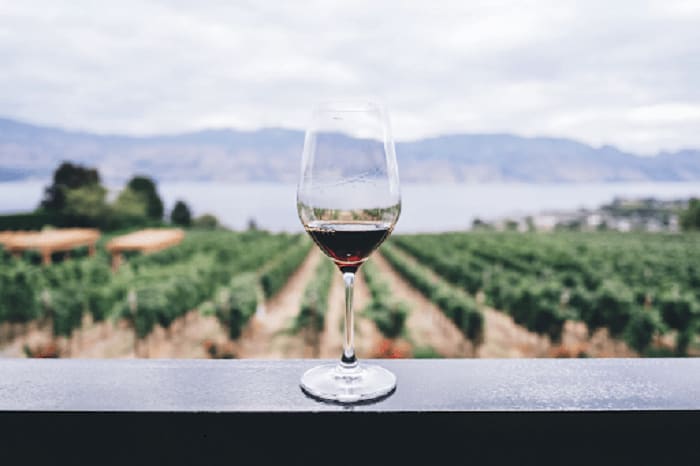 6. Lots of time to try new activities
Without having to worry about the daily grind, country life might feel slow—but once you get used to the rhythm out here in the Catskills, you'll find that you have plenty of time to devote to honing new skills and developing different hobbies. Whether you're a lover of the great outdoors or someone who appreciates the indoor comforts, there's bound to be something about the Catskills that keeps your mind active and engaged.

Get your heart pumping with an extreme outdoor sport like whitewater rafting. Even first-time rafters can have a great time exploring the rapids in the Catskills; Ulster County's Town Tinker Tube Rental is the perfect place to try whitewater tubing. Newer rafters might want to start with Zoom Flume Water Park, an East Durham adventure that's great for the whole family and the perfect way to cool down on a hot and humid summer day.

Not ready for such a fast-paced activity? Consider taking up golf at one of the Catskills' pristine courses like Hanah Mountain or getting into horseback riding, a sport that's easy to pick up no matter your age. Choose from a variety of farms like Free Rein Farm in Saugerties or the K&K Equestrian Center at Ravine Farm, where aspiring riders of all ages can take lessons against a stunning backdrop. More experienced riders can enjoy the 300 private acres of Bailiwick Animal Park & Riding Stables in Catskill, which is also an excellent place for camping.

Browsing upstate homes for sale in New York? Contact Catskills real estate agent Joseph Satto at Fresh Air Realty for all your Catskills real estate needs.